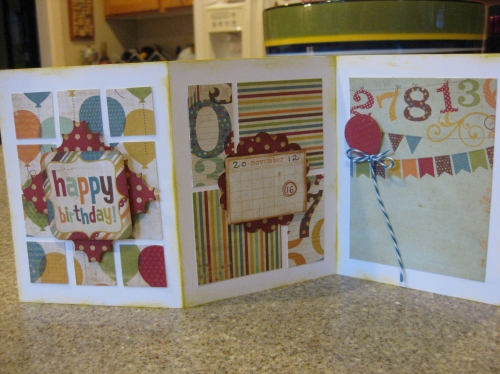 November's second Design Team challenge was to use the RTC paper for a project. I chose to use the 4x6 grid paper to make a couple of tri-fold cards.
I cut the 12x12 grid paper into (2) 6x12 inch pieces and scored the pieces at 4 inch intervals, between the grid sections. I trimmed about an 1/8" off of the top and bottom of each grid section.
I needed to make a birthday card for my mom. I pulled out one of the 6x6 paper pads I recently ordered from snapncrop.com, Simple Stories "Happy Day". Using the 6x6 pads for the RTC projects is great because there is no wasting paper! I cut some 1 inch squares for the front page. I cut a label with my cuttlebug and cut out the "Happy Birthday" tile from the paper pad. I pop dotted those to the front.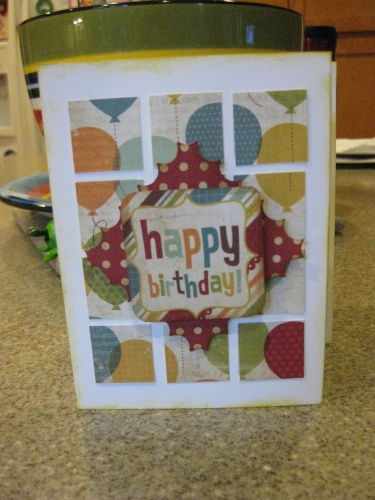 For the middle page, I cut a couple 2 1/8" squares & a couple of 1x2 inch strips. There was a page of calendars in the paper pad, so I added one of those, circling mom's birthday on it.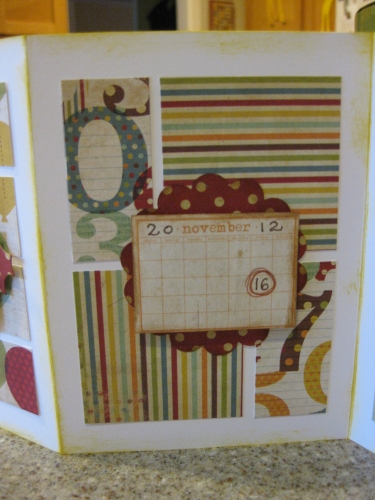 I decided to fill the last page with a whole sheet of paper so I could write a sentiment on it. I cut a balloon from the paper I used on the front and popped it up for extra dimension.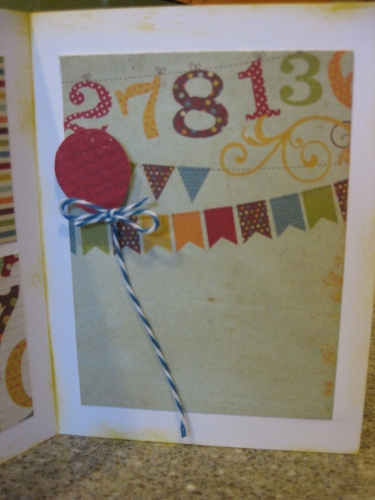 My mom loves to get my handmade cards. I love coming up with new ideas for her card each year.
Shared by Sarah Lewis on November 19, 2012 | Memory Date: November 19, 2012