November's first Design Team project was to document something we are grateful about.
I went to my sister's for a quick overnight this past weekend and took my kids. I wanted to use photos of me and my sister and my kids with their cousins for my page this month.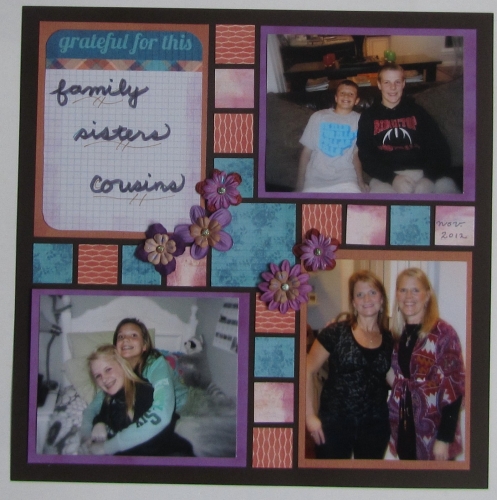 I am grateful that we live close enough to each other that we can pop in for a quick visit, even though our visits aren't as often or as lengthy as we would like these days! I am grateful that my kids have cousins that they enjoy seeing and hanging out with, since they are the only cousins they have!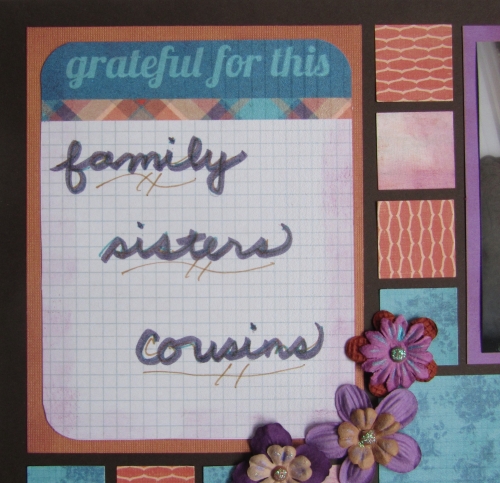 As I went through my digital scrapbooking files, I found a journaling tag that I could also use for my title. I printed out some coordinating digi papers and punched them using my 1 inch punch and 2 1/8 punch. I finished off the page with some flowers. They needed an extra pop, so I added some "Smooch" to them and glitter pen to the brad centers for a bit of flare.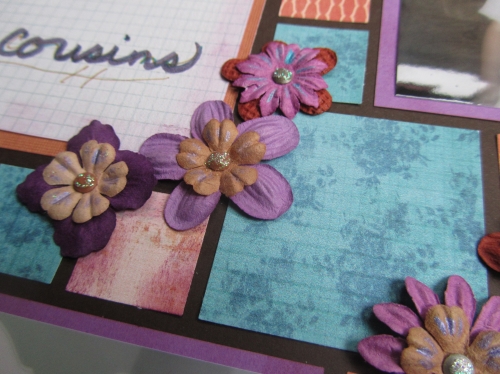 Shared by Sarah Lewis on November 5, 2012 | Memory Date: November 5, 2012