October's first Design Team photo challenge was to put together a page that represented FALL.
In our home, the first day of school, or BTS, represents the first sign of FALL for all of us! Since my kids won't let me follow their school bus and take their picture in front of school anymore, I now take their annual first day picture in front of the maple tree in our yard.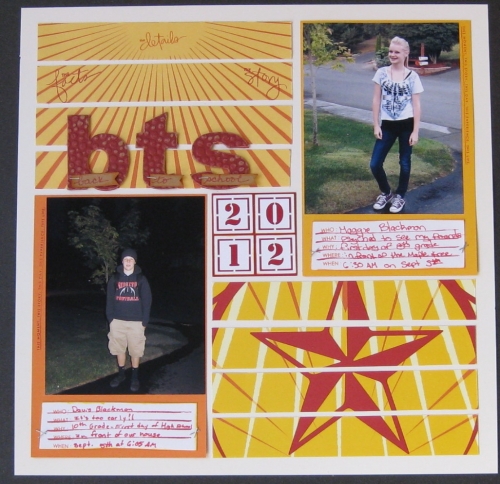 As I was designing my page, I wanted to use some FALL colors--red, orange, yellow. I found a patterned paper I liked that had a teen vibe to it with FALL colors. I had some chipboard letters that I covered with paper and used for my title.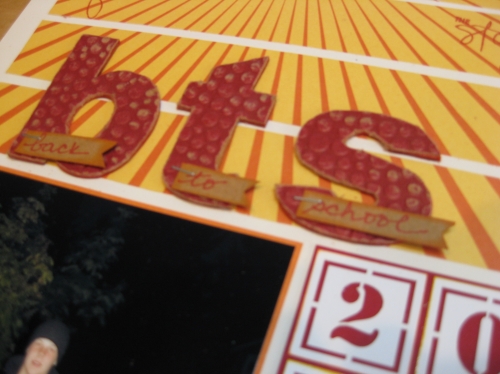 I wanted my kids to contribute to the journaling for this page. It is nice to see another person's handwriting on a page and I wanted to get their feelings about the first day of school. I found a stamp set in my stash that worked well for the journaling and the kids could fill in the blanks for me.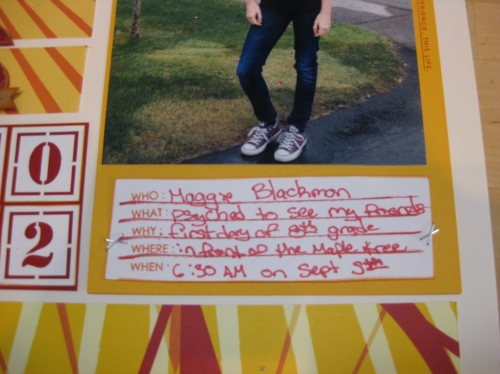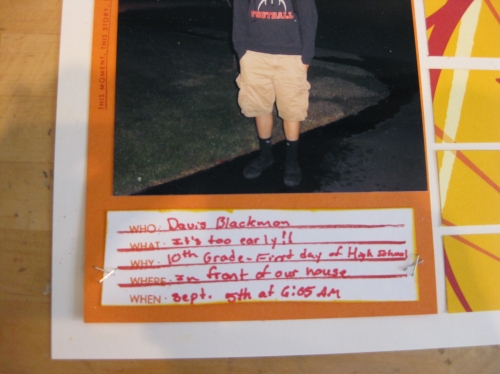 I also want to give a shout out to one of my favorite tools. It is the Tiny Attacher by Tim Holtz. I absolutely love this little stapler for attaching stuff to pages and cards. It is an essential tool on my scraping table!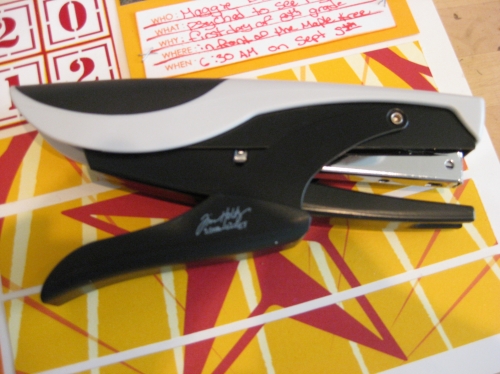 Shared by Sarah Lewis on October 8, 2012 | Memory Date: October 8, 2012