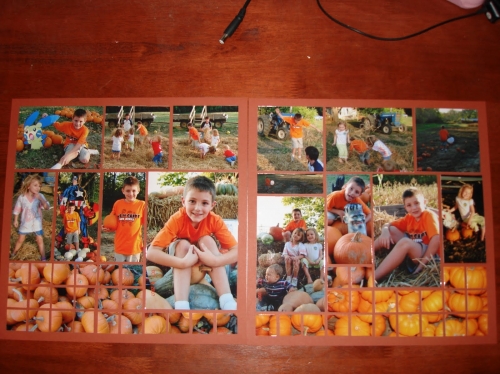 It's a little bit early for many falling leaves here in Ohio. And, I am booked solid for this October and don't know when I'll get out to take 2012 Fall pics, but I did know that I have taken a million Fall pics in the past because it is just my very favorite time of year. I love picking pumpkins, corn mazes, carving pumpkins, bonfires and S'mores and, of course, watching the kids rake leaves!
The one above is one of the first mosaics I ever created and I submitted it with my application to be on the 2012 Design Team.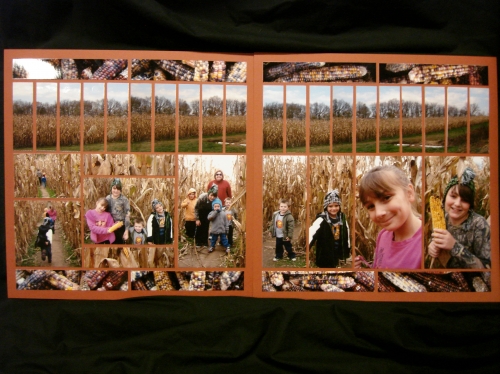 This mosaic uses the "mending the horizon" technique blend a series of 4x6 photographs into a panoramic. I took these pictures with this technique in mind!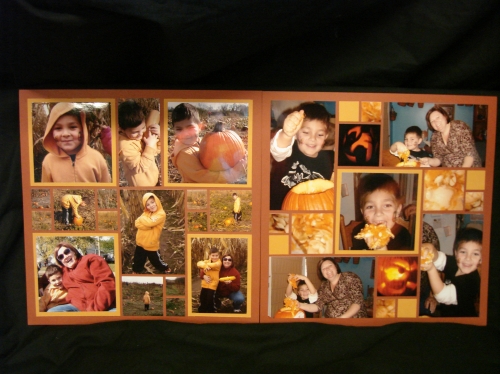 This layout features our family's October "baby", my nephew, Aidan, gooping it up!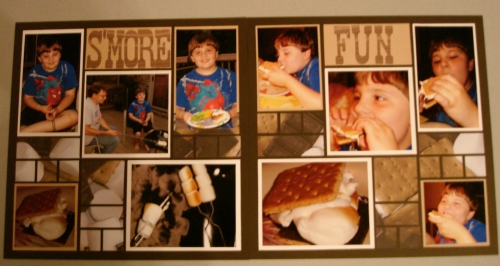 I found this s'more photo-style patterned paper and I was on the hunt for the perfect pictures to make a s'mores layout. It just so happened that my friend, Sandy, had just developed these awesome pictures of her grandson, Christopher, enjoying s'mores on the day I wanted to work on this layout so I was able to use her pictures! Perfect timing!
Shared by Deborah White on October 2, 2012 | Memory Date: October 2, 2012