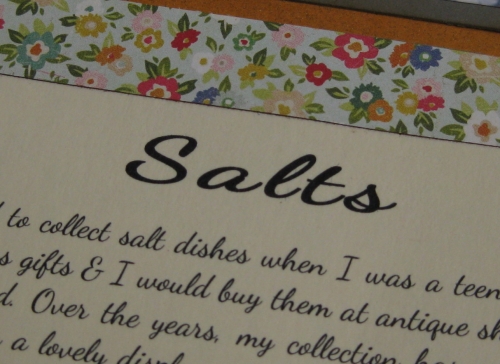 September's first Design Team challenge was to present a page project based on a collection we have.
I thought and thought about what I collect---yarn, scrapbook supplies, books, shoes, piles of mail. Then it hit me--my collection of salt dishes.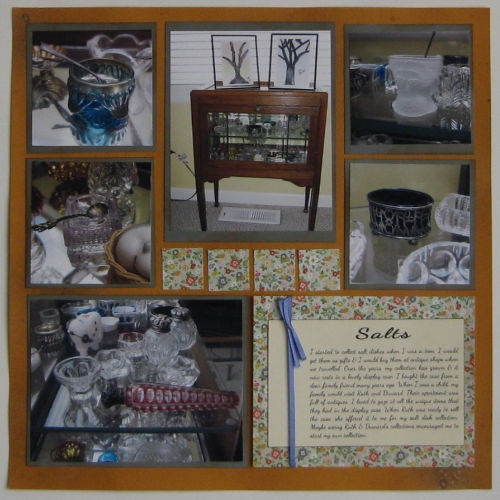 As I started to design my page, I realised it was going to be photo heavy but I wanted to add a bit of interest to the page. I took my Mango grid paper to the garage and sprayed it with a couple of shades of glimmer mist. I ended up with some splotches and some shimmer. The effects don't show up well in the photos but it gave me the extra dimension I was looking for.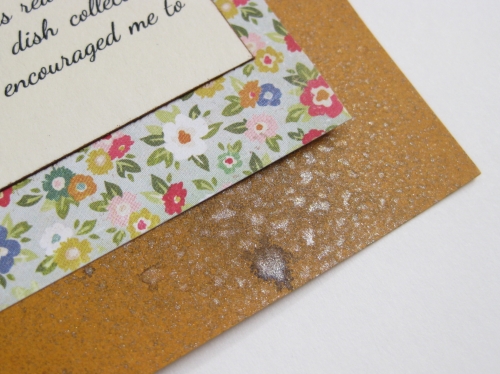 I just got in a supply of 6x6 paper pads from Snapncrop.com. I used a sheet of patterned paper to add a bit of color to my page by making my own 1x1 tiles and a background for my journaling block. A bit of blue ribbon to pull out some color from my pattern paper and my design is complete!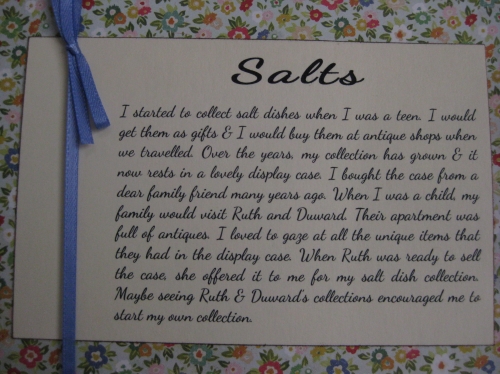 Shared by Sarah Lewis on September 3, 2012 | Memory Date: September 3, 2012