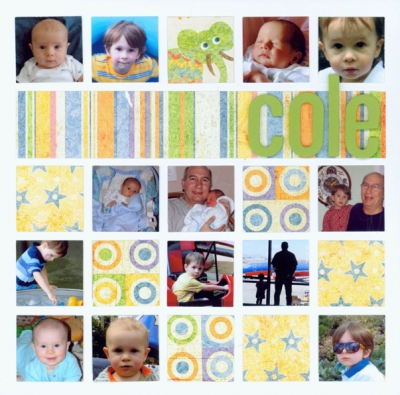 1. Cole comes to me out of the blue and gives me kisses on the cheek and tells me he loves me.
2. He still likes to snuggle with his mom.
3. He is inventive - he builds fun stuff out of Legos like M&M dispensers.
4. He enjoys playing soccer and he is a good team player - he is excited when he can "set up" a teammate to make a goal.
5. He is good at doing his school work - and enjoys reading chapter books out loud to his mom.
6. Cole is nice to Cassie, the cat, and makes sure she gets food and water when Alexis has forgotten.
7. He loves to spend time with his Dad - and makes sure they get one on one time every night.
8. He is good at cleaning his room and picking up his toys.
9. He gets upset when people use the word "stupid."
10. Cole loves his sisters and is a great little brother and a wonderful son.
Shared by Tami Potter on May 6, 2012