Our challenge this time was to create a holiday mini album using RTC (Ready To Cut) Grid Paper. I love making mini albums, so I was excited for this challenge.
I designed this book to serve as a gift or a fancy gift card holder.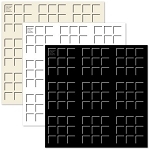 These sheets are 12x12, but they are filled with small 4x4 grids that can be cut apart to use in a mini album or when you only want a bit of grid paper on your layout.
I started with a white sheet of paper and two pieces of black 4x4 chipboard and a pack of paper and stickers from KaiserCraft.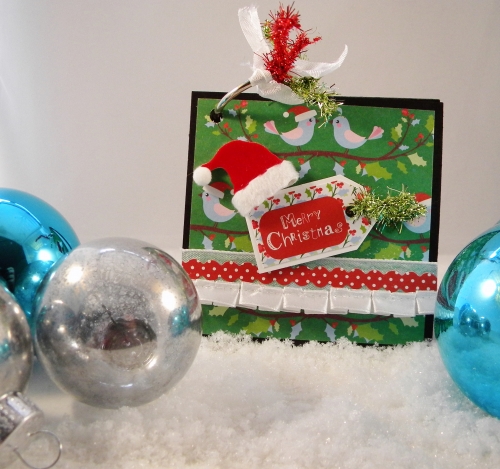 For the cover, I cut my paper 3 3/4x3 3/4 so I would have a bit of black border. Then I added some ribbon and a sticker border. The tag was also a sticker, but I matted it on cardstock and attached it with dimensional foam adhesive.
I added a bit of Tim Holtz tinsel and a leftover Santa hat I bought several years ago.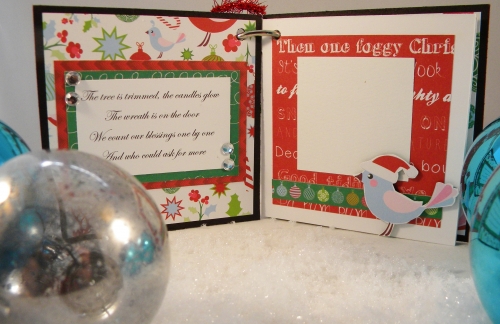 Inside I used a tag quote from Mosaic Moments. I jut cut it down to fit and matted it with patterned papers. For my first page using the RTC Grid Paper, I covered the entire grid with a sheet of patterned paper and then placed a photo mat in the center. The bird was cut out of another sheet of paper and adhered with dimensional foam adhesive.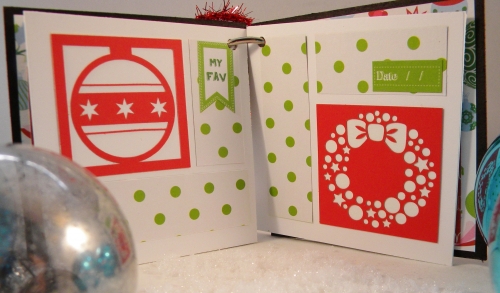 On the next spread, I played with a couple of Cornerstones, which fit perfectly on the grid paper. Then I cut strips of patterned paper to fit the grids around the Cornerstones. I added a couple of stickers to highlight the journaling that can go on this page.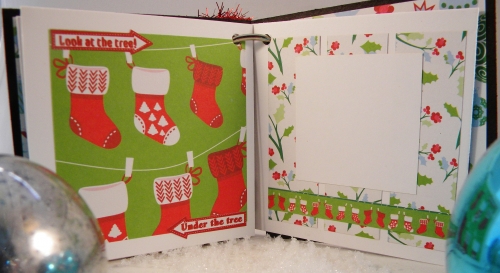 On this spread, I covered the grid on the left (thinking you could add a photo the middle). On the right side, I cut strips of paper to fit the grid system and then added a photo mat and border to the middle.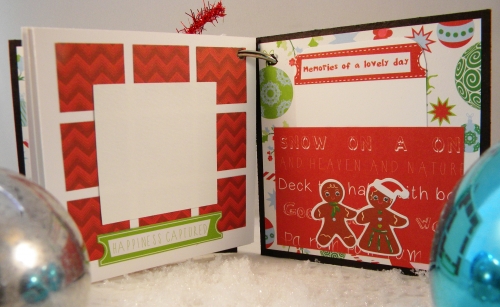 The last spread is where the gift-card holder comes in ... On the left side, I covered the grid paper with 1" squares, added a mat to the center and a sticker as a title. On the back cover, I created a pocket and decorated it with a sticker.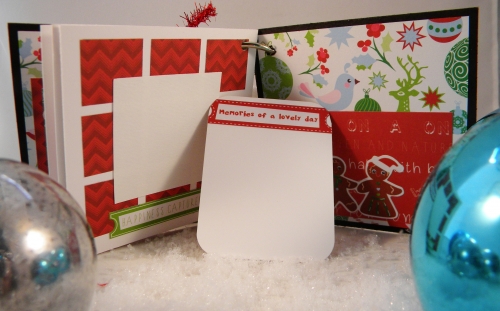 I made a pull-out journaling card with a sticker and cardstock, but I made it the size of a gift card. So, you could stick a gift card inside the back and give it to special friend. Wouldn't they be surprised to turn through the book and then get a gift card in the back!?
Then, with a few photos and some journaling, they can remember this special Christmas for years to come!
Shared by Candy Spiegel on December 5, 2013 | Memory Date: December 5, 2013