This was an interesting challenge: the theme was CIRCLES. Here is a part of our instructions:
Create a page that uses circles as part of the design.
Element options – Include at least two of the following elements:
Patterned Paper

Circle Tiles

Stitching (hand or machine)
As I had just been out to the zoo (Yes, again!! I've been there 3 times in the last 6 weeks!), and this time had taken several photos of the fish, I decided to use those.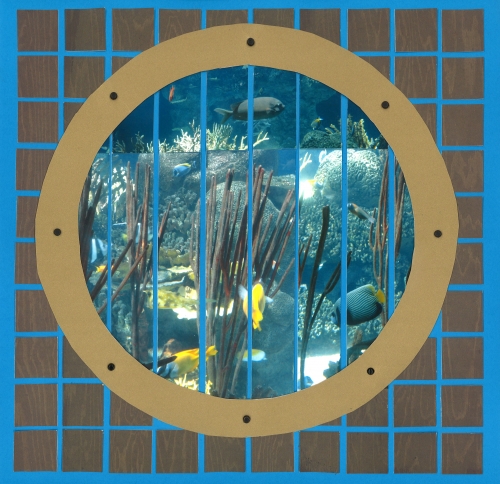 The first page is supposed to resemble a port hole. I cut the band out of gold grid paper (used the back of the paper and a circle template) and mounted it on a background of wood-grain patterned paper to resemble the inside walls of a ship. I attached brads to replicate the studs holding the porthole frame. Inside, I used 4 different photos pieced together to get the "outside view".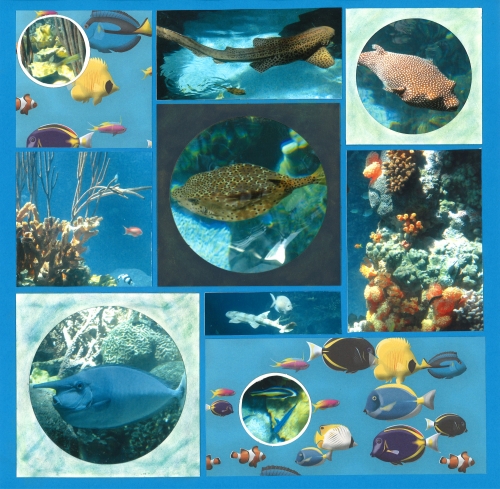 The second page has some additional shots of the fish and the corral. I chalked the edges of the three circle tiles (one black, two ivory) to give a little color and the water look.
I had some patterned paper with fish, and I used two small inside circles from two other circle tiles to mount additional pictures within the patterned paper.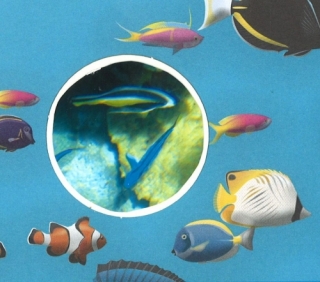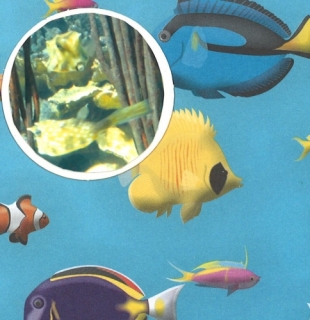 Here is the finished two page spread. Enjoy!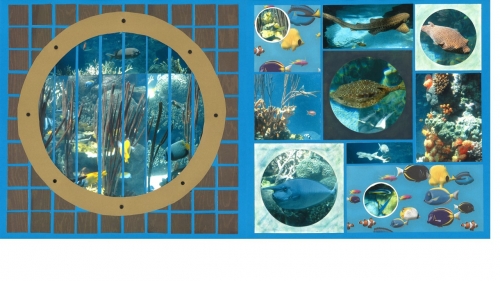 Shared by Lori Hanson on September 9, 2013 | Memory Date: September 8, 2013