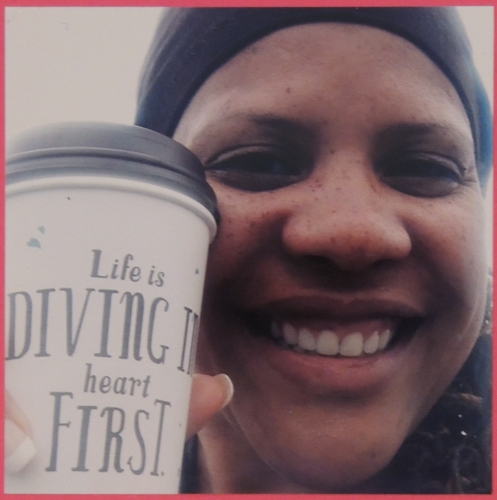 Hi All!
Thank you for stopping by to find out "What Makes Me Smile!" Truthfully, soooooo many things make me smile and most of them are free! Spending time with my husband is first on my list as he is my very best friend. I also cherish quiet time. A good book always puts a smile on my face as well.
In this layout, I thought about how giddy I get when I get my hands on a Caribou White Chocolate Mocha!!!! Even typing it, a smile comes across my face! OMG, have you ever tasted one? It is to die for. Because this particular coffee house is far and few, I get sooo happy when I get to go.
I wanted to get pictures because they are soon going away:(.

Another thing that makes me smile are quotes. I love simple, positive, and empowering quotes and Caribou Coffee House have them all over. Before I order, I just stand back and read them and they give me so much energy!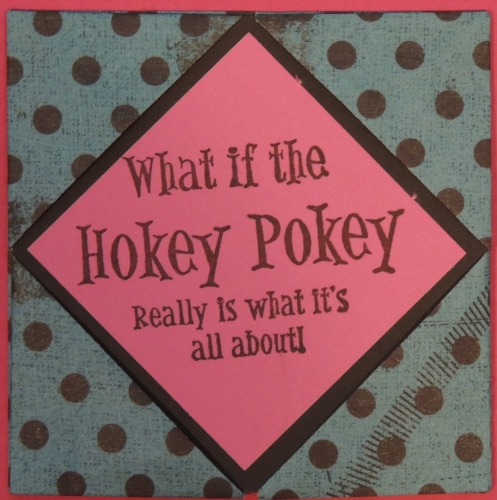 So basically, that is what my page is. Me, Caribou Coffee with quotes, and oh, Chocolate Chip Chips Ahoy cookies!!! I LOVE THEM! One bag does not stand a chance if I am any where in the vicinity!!!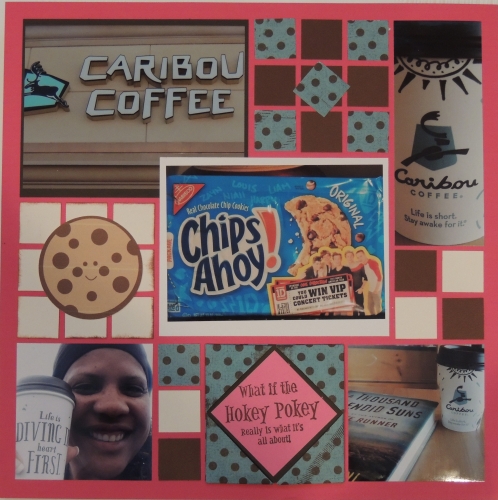 The challenge was to use Raspberry Grid Paper with element options:Ink, Clay or Origami.
Origami is so much fun! I'm glad I got to play with it for this challenge.
The quote in the middle of the origami cube is a stamp that I not only smile at every time I read it, but I laugh out loud so I had to include that.
I hope you enjoyed my journey with coffee, quotes and chocolate chip cookies!!!
Until next time...
Shannon

Shared by Shannon Nixson on June 7, 2013 | Memory Date: June 7, 2013