I cannot tell you how excited I was for this challenge! For this challenge we were to get our inspiration from a famous artist. I knew immediately what I was going to do. I have always loved the work of Ansel Adams. His black and white prints are so classy. (The challenge did not specify "painter", and I think photography IS an art!)
Years ago, when my mom and I went to Alaska, I took a roll of black and white film, and loved the photos. To this day, I try to take photos that are somewhat architectural, different, and that I think will translate well to black and white. They are not always "conventional" photos! Unfortunately, I never really get around to printing them in black and white. SO....here was my big opportunity and I went crazy! I converted 54 various photos in b & w, printed them all, and ended up using a lot of them....in FIVE pages (all on white grid paper)!! While my photos are not nearly the caliber of Ansel's, he is truly an inspiration to me!
The main layout for did for this project is a two page spread. The photos are a collection from various places over the years...Antarctica, Jamaica, Alaska, Costa Rica and the middle one was taken at a museum in New York City. I used page pattern #56 (flipped) and the mirror image.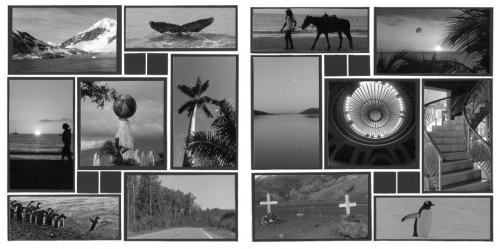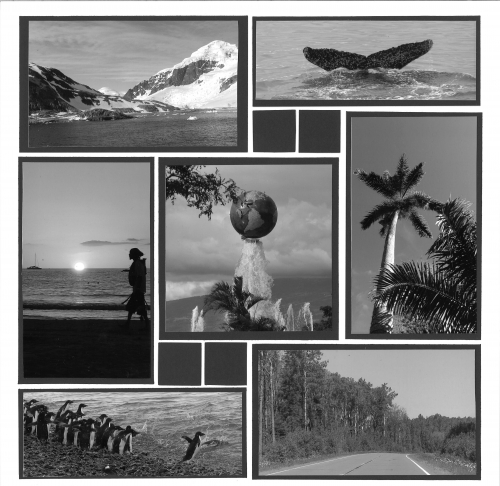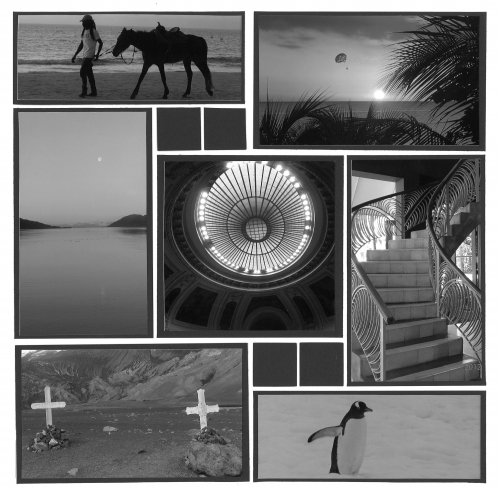 The second layout consists of all photos from my last trip to Jamaica. There were two I especially loved, so I blew them up to 5X7 and then featured them on the first page of the spread. I used a photo of the stone stairway and another of a fence to fill in the "spaces". Page 1 is page pattern #19 turned, and Page 2 is page pattern #44 without the title. The font is "Blackletter" from Cricut.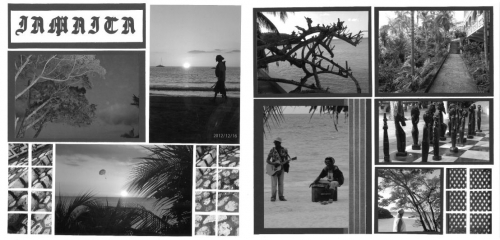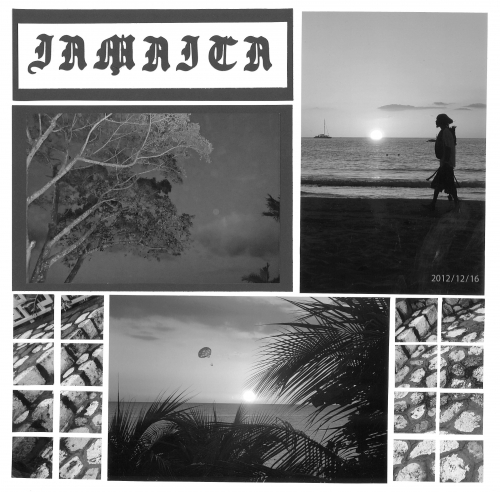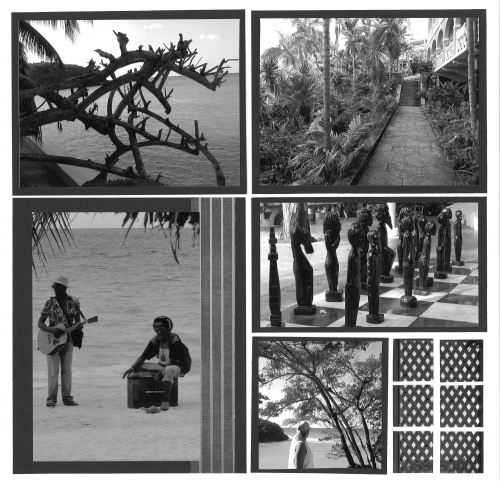 The last layout is, what I call, a "true" mosaic. All one-inch squares! This layout is a compilation of 8 photos. I was at a scrapbooking weekend last weekend and the gals there always want to see me do a mosaic. So this one is for them! (Though it looks like there is nothing in the top left, the light blue of the sky fades out on line...especially when on white grid paper!)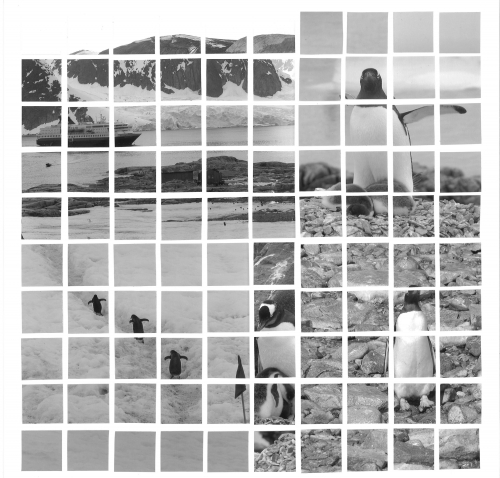 Enjoy! :)
Shared by Lori Hanson on March 17, 2013 | Memory Date: March 16, 2013