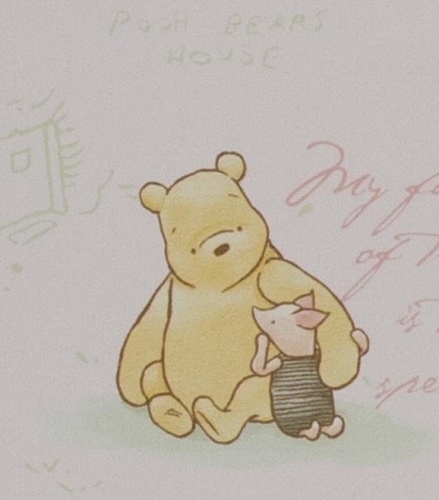 I have always been a fan of Winnie the Pooh. When I was little, Pooh was merely entertainment or something on my jammies. But as an adult, I have come to love Pooh's philosophy. The whole world could end and Pooh would simply say, "Oh bother."
Pooh's views on friendship inspired this page.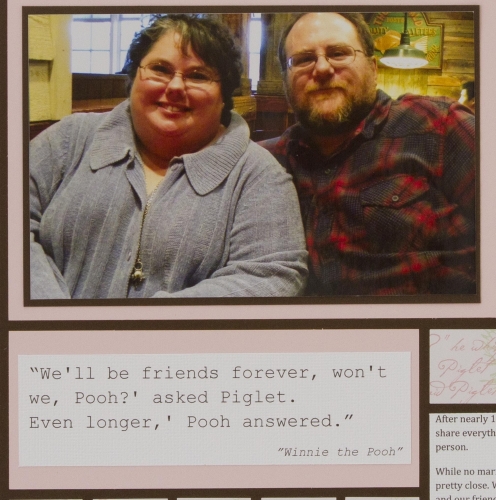 For the journaling, I wrote about the wonderful friendship my husband and I share.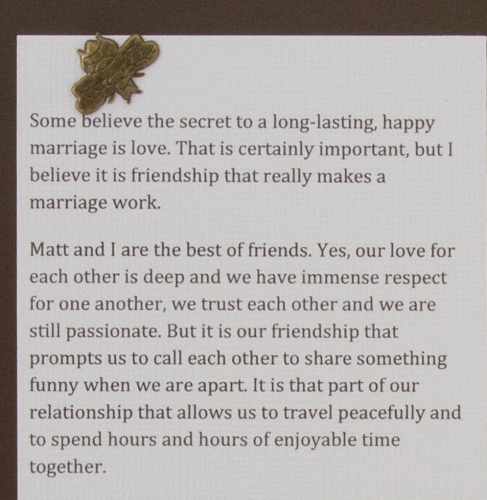 I split the journaling to help the eye travel from corner to corner.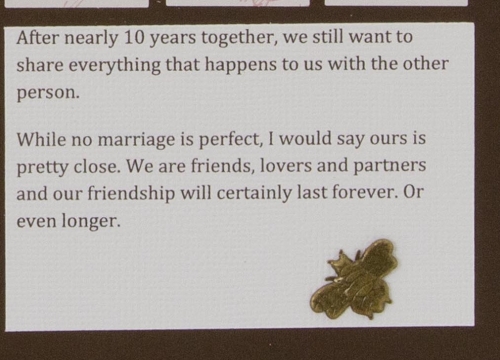 Here's the entire page ...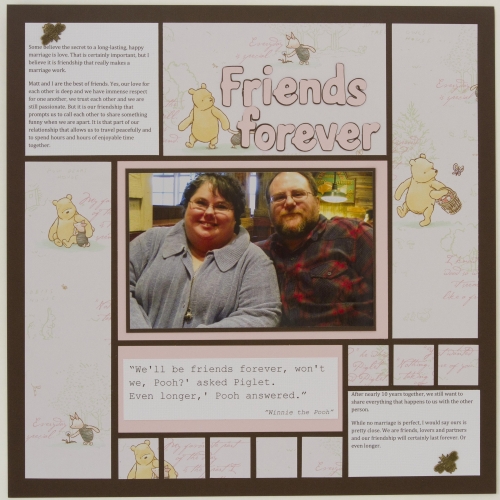 This challenge was to be inspired by a Disney movie. Although inspired by Disney's version of "Winnie the Pooh," I used some classic Pooh patterned paper and matched my colors to that ... brown grid paper and Light Pretty Pink Paper Tiles.
The title, cut from another sheet of grid paper and one of the larger Paper Tiles, uses the Disney Pooh font from Cricut.
The little honeybee brads, because bees are always near Pooh, are from Eyelet Outlet.
Shared by Candy Spiegel on February 18, 2013 | Memory Date: February 18, 2013