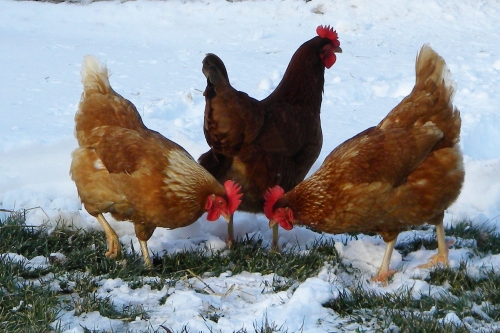 You know how excited you get when you know you have great photos and you cannot wait to scrapbook them?
That is what happened when I took these pictures of my chickens. The lighting was perfect; the snow helped to bring out their bright colors; and they lined up perfectly. I knew as I was taking them that they would make an awesome page.
I was so anxious to work with them, I had them printed moments after I took them and created this page the following day: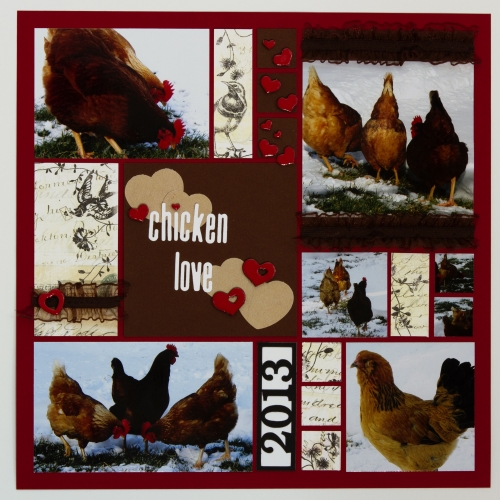 The challenge for this month was to use Brick Mosaic Moments Grid Paper and Page Pattern #37. I thought the Brick would go perfect with my chickens. I couldn't get the page pattern to work with my photos, so I turned it.
Here is the page pattern: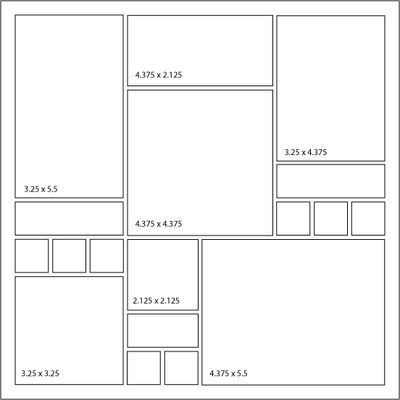 And here is how it looks when I turned it ...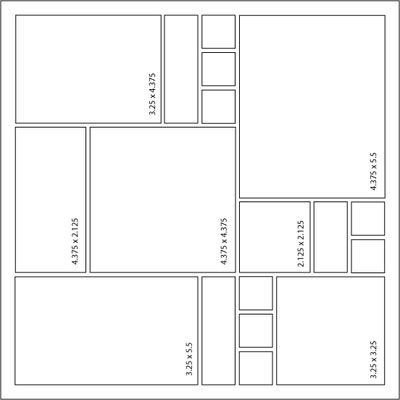 Turning it is simple and a way to add a whole new collection of page patterns to your scrapbook!
Now, for the details ... I used a bit of Authentique's patterned paper, along with Paper Tiles in Chocolate Cream to fill in around the photos. Paper Tiles really save time when cropping, since they are precut and the colors coordinate perfectly with the grid paper.
I also added a Cornerstone Date on its side. I figured that was about all of the journaling I needed on this page since I have an entire album of my chickens!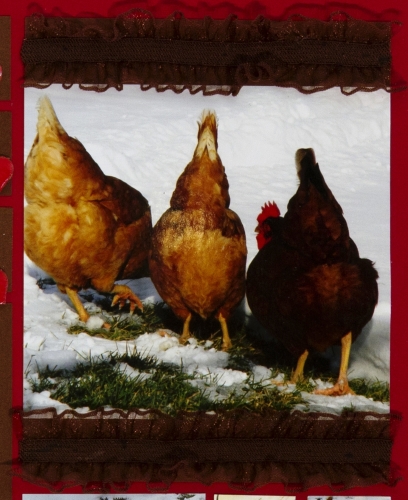 I still had one photo that was not tall enough for the layout. I placed it on a Paper Tile and then added a bit of ribbon to the top and bottom. I love the ribbon ... it reminds me of the chickens feathers and it makes my "chicken butts" photo really stand out.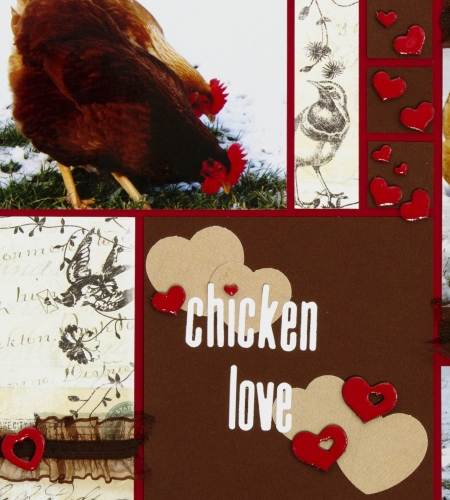 To finish off the page, I added a few heart punches and then a bunch of bookboard hearts from Globecraft & Piccolo, which I covered in 3D Enamel Gel. The title is cut from a Lifestyle Crafts die and I substituted a tiny heart for the dot on the "i".
Shared by Candy Spiegel on February 1, 2013 | Memory Date: February 1, 2013