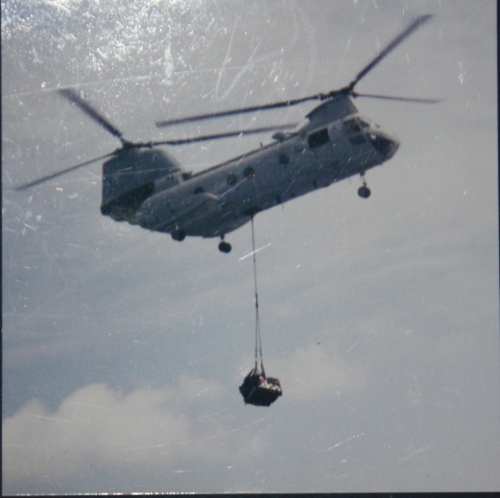 Hi All!
Thank you for taking the time to look at my work.
Well, this page is from my navy days!!! Many times when the ship was out to sea, we would get food from another ship. This would be accomplished by a helicopter leaving our ship, flying over to the other ship, picking up the "goods" and bringing them back to our ship. On our ship, we would all be lined up (working party) and ready to "hump" the boxes down inside the ship. This layout shows the helicopters in flight and the working party on a much needed break!!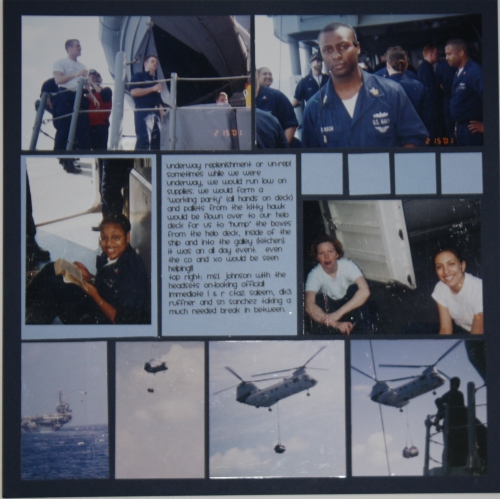 Thanking you for stopping by!

Shared by Shannon Nixson on January 11, 2013 | Memory Date: January 10, 2013