September's second Design Team challenge was to create a page using only 1 inch squares and use scarlet grid paper.
Having just spent a week "Campin' with Carnies" at the local county fair, I had a lot of photos that needed to be scrapped. I thought it would be fun to use some of them for this page.
I decided to download the free Mosaic Moments Crossword Planning Sheet from snapncrop.com to help me with placement of my title.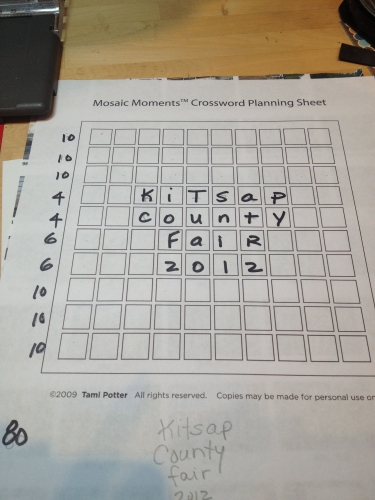 I also downloaded the free alphabet tiles and number tiles to use on my page. I printed them on cream cardstock. I punched out the letters I wanted to use with my 1" punch and I inked the edges with Distress Ink.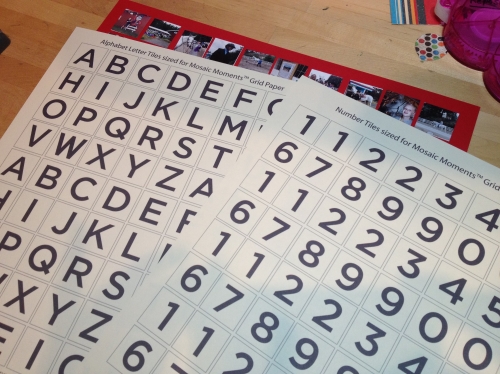 My printing app on my computer has a thumbnail option. I can print out 35 photos on a sheet. After I figured out my title, I determined that I needed 80 photos to complete my page. So, I started to sort through 5 days worth of pictures, selected 35 at a time and printed them as thumbnails. I printed out more than 80, since some of the thumbnails turned out too dark and/or too small to use on my page. I used my 1" punch to quickly punch out my photos and started laying them out on my grid paper.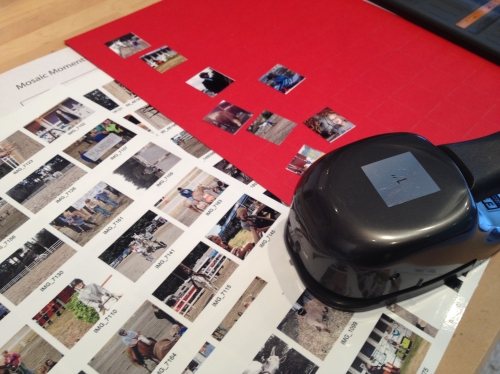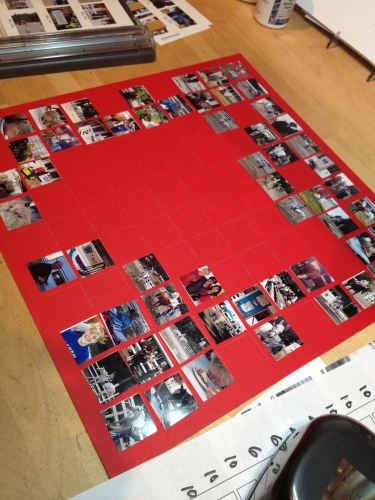 I got all my tiles adhered and liked the fun look of my page. It is hard to see all the photos in the big picture, but you can see details when you look at the page in person.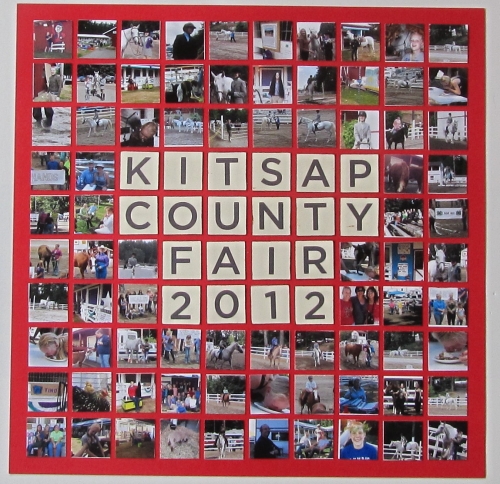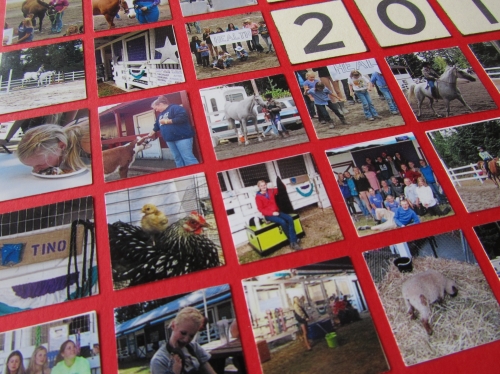 I am planning to do a companion page with some of my favorite 4x6's but that will have to wait a few weeks. We are heading out to do more "Campin'with Carnies" tomorrow. My daughter qualified to take her horse to the Western Washington State Fair where she will compete in the state 4-H horse finals again this year. It is a good bet I will be coming home with more photos!!!
Shared by Sarah Lewis on September 17, 2012 | Memory Date: September 16, 2012